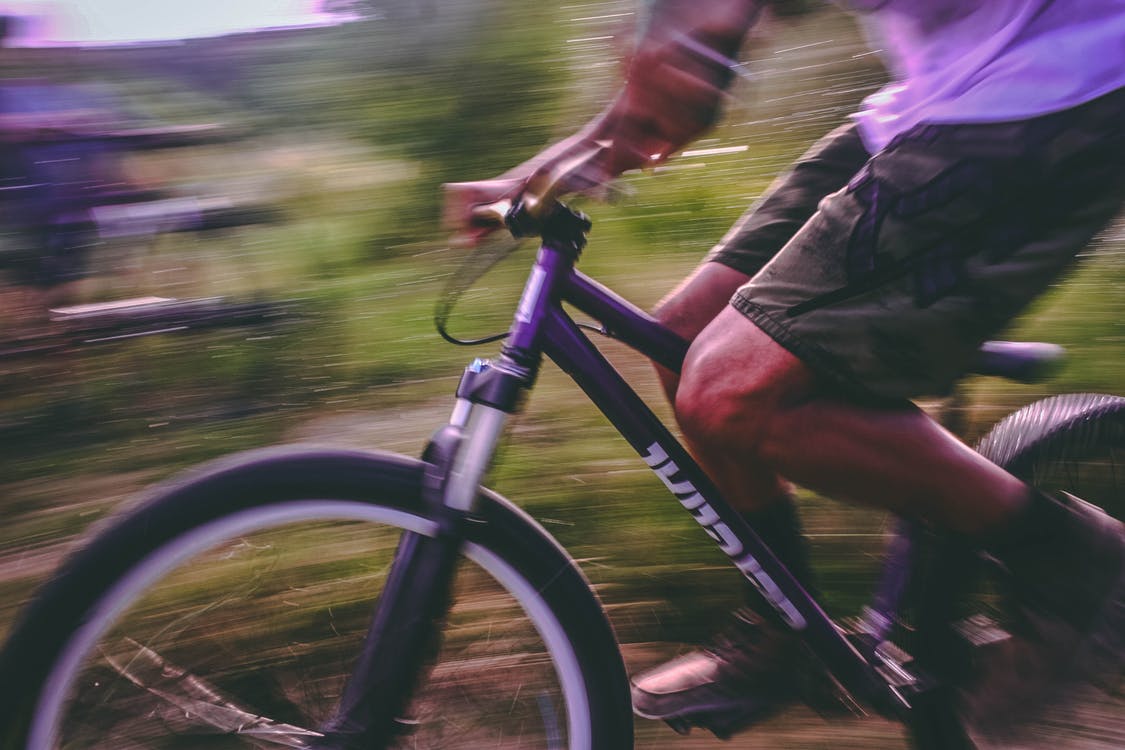 "Sean"
Manufacturing business owner, divorced father, leader, cyclist
I was referred to Sean C. by his banker. I was initially hired to help Sean grow his leadership, and that of his management team as their manufacturing company was expanding quickly, and they had no standards in place. Through that work, it became clear that Sean was suffering from anxiety and post-divorce-trauma (5 years divorced). His relationship with his teenage children was suffering, and he had almost no social life outside of work. He said it felt like he was swimming in a whirlpool.
Personally, I guided Sean in developing his own strategies for dealing with the hard conversations that parents must have with their growing children, including expectations around visits, money, vacations, and college tuition. We also created some boundaries around what his responsibilities were regarding his ex-wife.
I helped Sean build a social life steered toward a positive peer group. He has also established a personal style and walks confidently into a room, knowing he looks great and has a lot to offer in a friendship or relationship.
Physically, I helped Sean to quickly establish daily vital routines that upped his energy and increased his masculinity. He developed an exercise (yoga and biking) program that works with his tough schedule, and he has gained 15 pounds of muscle on his lean frame. He has laid aside his late night bad habits for behaviors that increase his energy. This health focus has eliminated the need for at least two prescription meds.
Professionally, Sean had previously worked upwards of 80 hours a week, often feeling ineffective and overpowered by strong personalities in his company. I helped him create boundaries around his work and develop his command of a room. We practiced meeting management and created hands-on practices for training personnel. Sean sees continued success by organizing his leadership standards and practicing them daily, so that when trouble does arise, he can act rather than be tangled up in the daily mire.
Most importantly, Sean was adrift in life, not knowing what he was even working for. By creating a solid mission and vision for the future, he is able to make decisions quickly. If it serves his goal, he says YES! If it doesn't serve his goal, he declines.
I have worked with Sean for 18 months.
"Lyvvie"
Divorced mom of two, server, student, survivor, role model
I met Lyvvie through social media. She was drawn to my positive messaging and we were Facebook friends for 6 months before she messaged me about coaching. Lyvvie is divorced at age 21 with 2 kids and no education. She was mostly interested in losing weight, but there was so much in her life that she wasn't steering, I knew that no weight loss would stick unless we approached the other parts of her life that weren't working. Lyvvie asked her grandma for the money to hire me as her coach. She started with an every-other-week program and within one month (two sessions), upgraded to every week. I have been coaching Lyvvie for one year.
Personally, Lyvvie had sole responsibility for her young children and suffered from a barrage of negativity from their father, her own parents, and her peer group. The first thing we did was establish her tribe, that group of trustworthy friends who can help when things get tough. We also worked on exercises to determine who Lyvvie needed to let go of. In order to say "Yes" to a new life, she needed to say "No" to parts of the old life, and that included the negative people.
Lyvvie had a lot of guilt for not going to college and not making her parents proud. We agreed to invite her parents to a few sessions, and I acted as a mediator. They now have a developing relationship focused on outdoor adventures with the kids. I must say, this is one of the most fulfilling parts of my job as a coach: when families can tear down fences that they've built in favor of loving each other the way they always wanted to.
Physically, Lyvvie started a fitness program that she can do at home while her kids are napping, and she has even begun to help other single moms get started on their own fitness journeys. She has lost 24 pounds, but more importantly, gained energy and self-confidence, all while earning a little side income.
Professionally, through repairing her relationship with her parents, Lyvvie now has childcare and is able to study nursing at a local university. Even with her hectic schedule, she maintains her serving job and never misses a coaching session with me.
"Kelly"
Marketer, public speaker, Fundraiser, wine slinger, friend
Even top earners can get fired. When Kelly contacted me, she had been fired from a sales job where she was a top performer. She had attempted to sue the company for wrongful termination, and when she came into coaching, she was reeling with anger, hostility, and self-loathing. She feared that she had wasted twelve years working for a company that didn't even care about her. She had gone back to live with her parents and hadn't worked in 6 months. Kelly appeared disheveled and depressed, and was also seeing a counsellor.
Personally, Kelly had left everyone behind. She had previously been estranged from her parents, so going back to live with them was the ultimate humiliation. She had dropped all of her friends; the only people she interacted with were people she worked with, and now she wasn't working and therefore had no one. Kelly admits that she didn't even know how to be a friend, so that is where we started. Kelly did exercises on the fine art of the female friendship. After some time, Kelly began inviting acquaintances over for wine tastings. Slowly but surely, she learned conversation skills, friendship etiquette, and a lot about wine. Hold that sip for just a minute.
Physically, Kelly had no history of taking care of herself. Although she was naturally thin, she survived on coffee and cigarettes, Pringles, and take-out sushi. She was not athletic, but she liked the idea of building strength, so she started an at-home weight lifting program combined with increasing her protein and fresh organics. After three years, Kelly has a regular gym routine that is a non-negotiable, no matter how busy she is.
Professionally, I helped Kelly create a vision and a mission for her ideal situation. And remember that sip of wine I told you to hold for a minute? Kelly has built a side business in wine.
We got creative in how to sharpen the saw while Kelly wasn't working. She spent a year as a fundraiser for a large charitable organization before landing her ideal job in online marketing. Currently, Kelly is a public speaker for her company, and we work together writing and practicing her speeches. She still meets me for her coaching session once a week.